The team of Largo Association carried out six public discussions on I Have a Dream project

28 November, 2022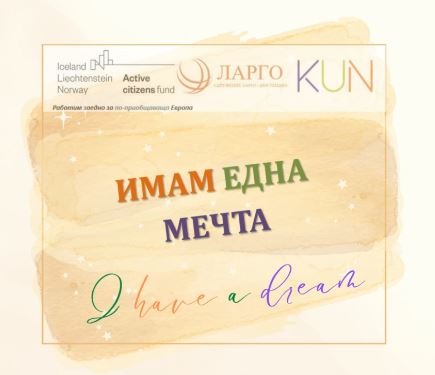 The team of Largo Association managed to carry out six public discussions on the I Have a Dream project in Radomir, Kyustendil, Dupnitsa, Botevgrad, Rakitovo and Blagoevgrad.
More than 130 Roma women and youngsters attened in the meetings who had the opportunity to share experiences, talk about their dreams and interests, about the difficulties they face on a daily basis and seek advice and support.
.
See moments from the discussions held with Roma women from all over Bulgaria...
The project "I have a dream" is implemented with the financial support of Iceland, Liechtenstein and Norway under the Active Citizens Fund of Bulgaria within the Financial Mechanism of the European Economic Area. All responsibility for the content of the document is borne by the Association Liberal alternative for Roma civil union - LARGO in partnership with KUN Center for Equality and Diversity - Norway and under no circumstances can it be assumed that this document reflects the official opinion of the Financial Mechanism of the European economic space and the Operator of Active Citizens Fund Bulgaria www.activecitizensfund.bg .